For sale: 5th passenger seat! I have never used this, so it's time to go. Overall it's in decent shape. It is upholstered in a tan leather. There are a few spots along the tube that are discolored, and on the seat there is a change in texture, but nothing major.
Consists of the seat bottom, which fits into tube sockets in the airframe. Also includes the seat back, which fits against the rear of the cabin. No paperwork or seat belt attachments are included.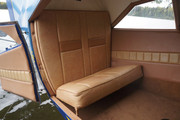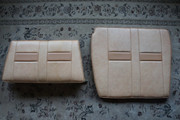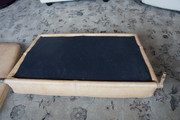 $250 plus any shipping. I am located in Soldotna, AK. Send me a private message if you are interested.